The Free and Handy Computational Fluid Dynamics Software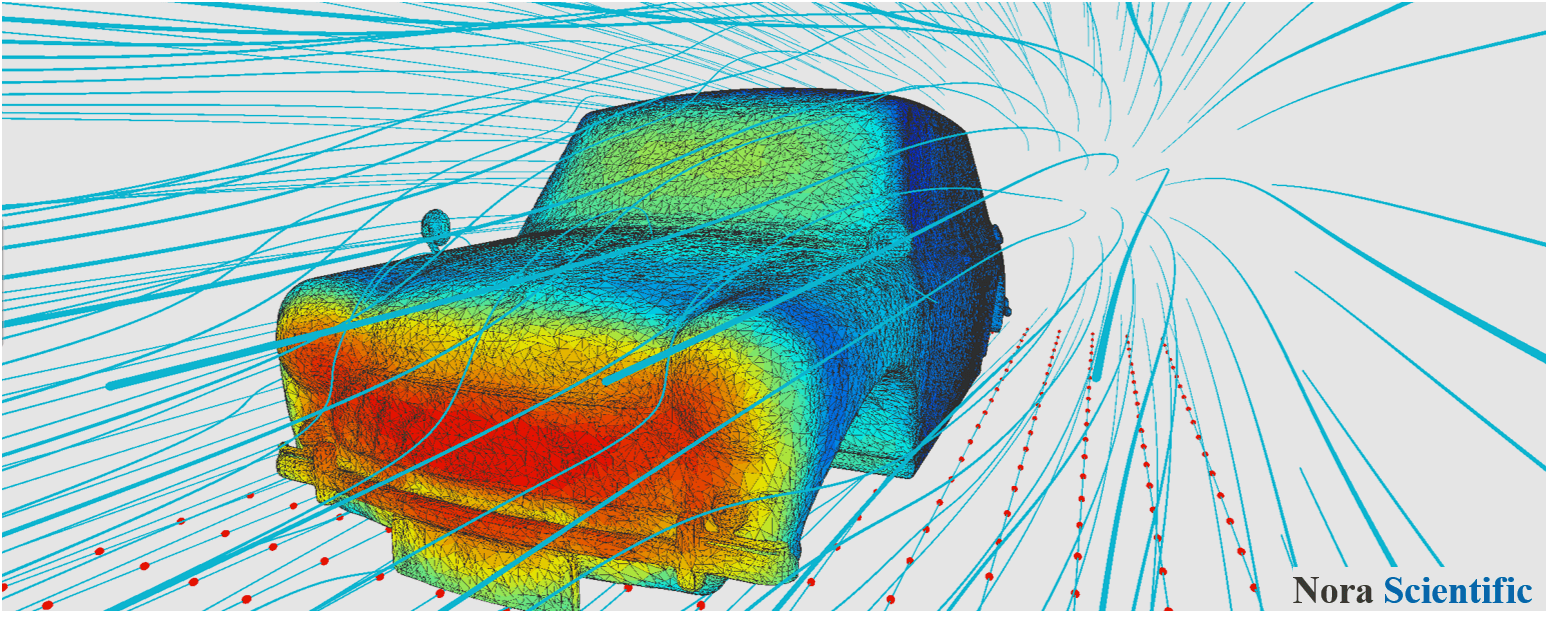 Easiest Fluid Simulation Software
Flowsquare+ is a two- and three-dimensional computational fluid dynamics (CFD) software, which has a very handy and intuitive user interface which allows more users to perform their own simulations without too much cost and effort.
Flowsquare+ is available with free or very cheap lincenses, and runs on typical Windows PCs. You don't need to have professional skills to use Flowsquare+. Also, its real-time visualization tools help to understand the flow evolution more intuitively. Anyone can perform their own CFD with Flowsquare+ !

A simulation of room AC visualized by tracer particle coloured based on temperature.
Features
Performing CFD couldn't be easier with Flowsquare+! Your can construct a model based on a few illustrations generated using a paint software such as Microsoft Paint, thanks to its unique algorithm*. Of course, a CAD desinged model can be used for a simulation without any pre-processing such as mesh generation!
Flowsquare+ can be applied to thermofluid problems such as heating/cooling of devices and rooms, and concentration transport problems of a substance such as pollutant dispersion, as well as typical fluid flow related problems. Flowsquare+ also includes many visualization and post-analysis tools, being an easy-to-use, integrated CFD tool.
* PAT. 6813826
---
Usage Examples
International Journal Publications, where Flowsquare+ is utilised:
---
Download
Flowsquare+ was developed and optimised for 64-bit Windows PC/laptops. Before downloading Flowsquare+, please read the license agreement and disclaimer.
Recommended Specification (basic)
OS: Windows 10/11 (64bit)
RAM: 4GB or more
CPU: Core i5 or above, Ryzen 5 or above
Display resolution: Full HD (1920x1080) or more
Recommended Specification (advanced)
OS: Windows 10/11 (64bit)
RAM: 16GB or more
CPU: Core i7 or above, Ryzen 7 or above
Display resolution: Full HD (1920x1080) or more
---
License
Please choose one from four license types listed below. If your desirable license type is not listed below, please contact us so we can arrange one for you.
---
---
Trial (free)
This is a free trial license, available right after doanloading the software without a license subscription. With Trial lincese, all functions can be used, but output files are saved until 300th step. Also, a logo is displayed on the window.
PRO
The PRO license includes all functions without any timestep limiation for two- and three-dimensional simulations. The license term can be chosen from one month and twelve months.
Student (Free)
This license can be applied by students and it valid for one year. Once expired, the students can re-apply the student license as long as they are students. This license is on par with the PRO license in terms of capability.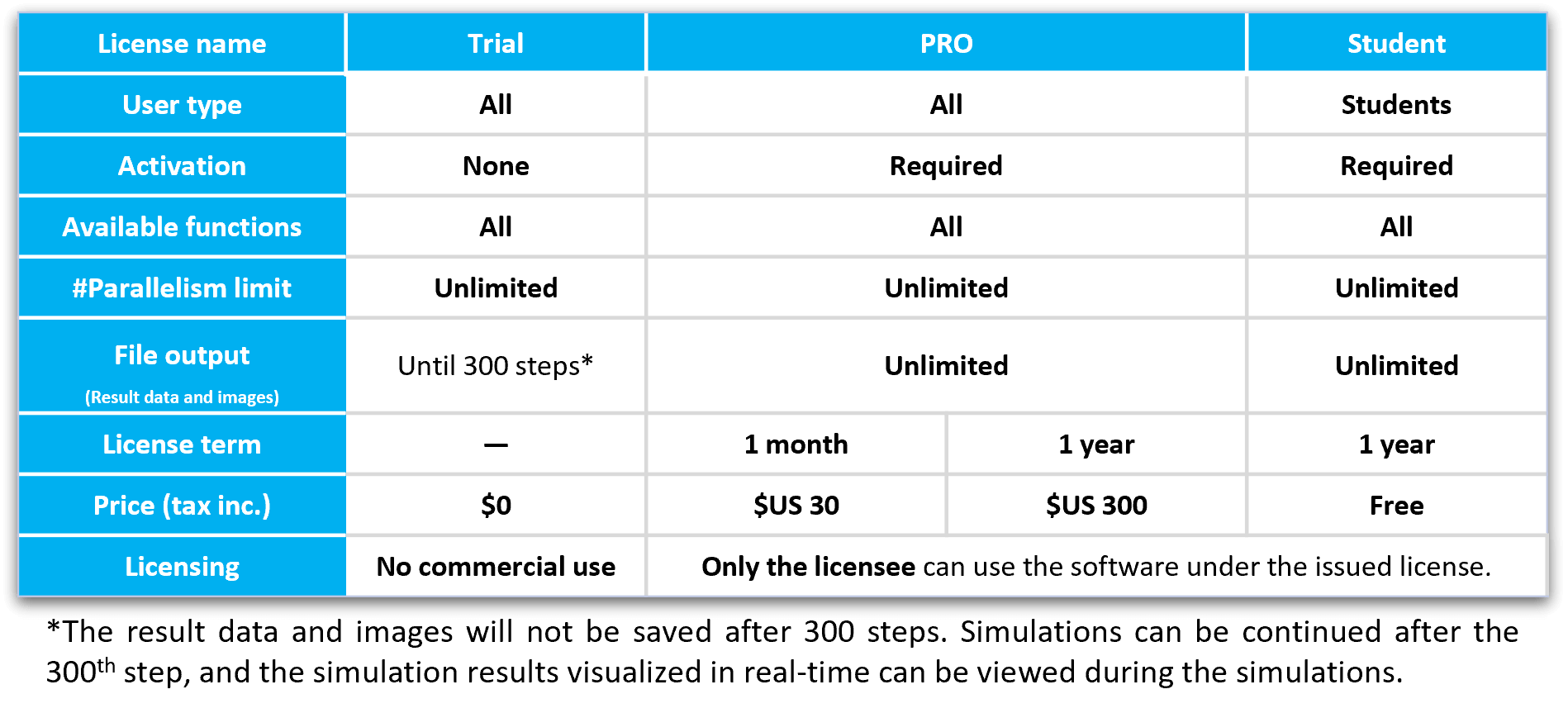 ---
The Team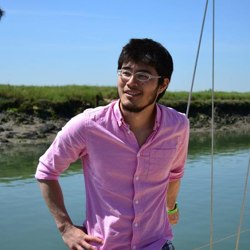 Yuki Minamoto, PhD, personal web
Yuki received his BEng and MEng from Tokyo Institute of Technology, and PhD from University of Cambridge. After a postdoc researcher appointment at Sandia National Laboratories in the US, he joined Tokyo Institute of Technology as an assistant professor, and also founded Nora Scientific Co. Inc.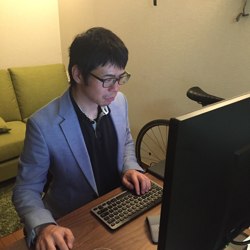 Hirotaka Cooper
Hirotaka received his BEng and MEng from Tokyo Institute of Technology. At the graduate school, he was engaged in intensive research activities in the field of computatinoal non-linear dynamics. His in-depth knowledge of computer science contributes various aspects of Flowsquare+.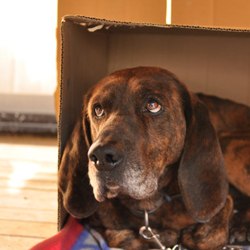 Nora
---